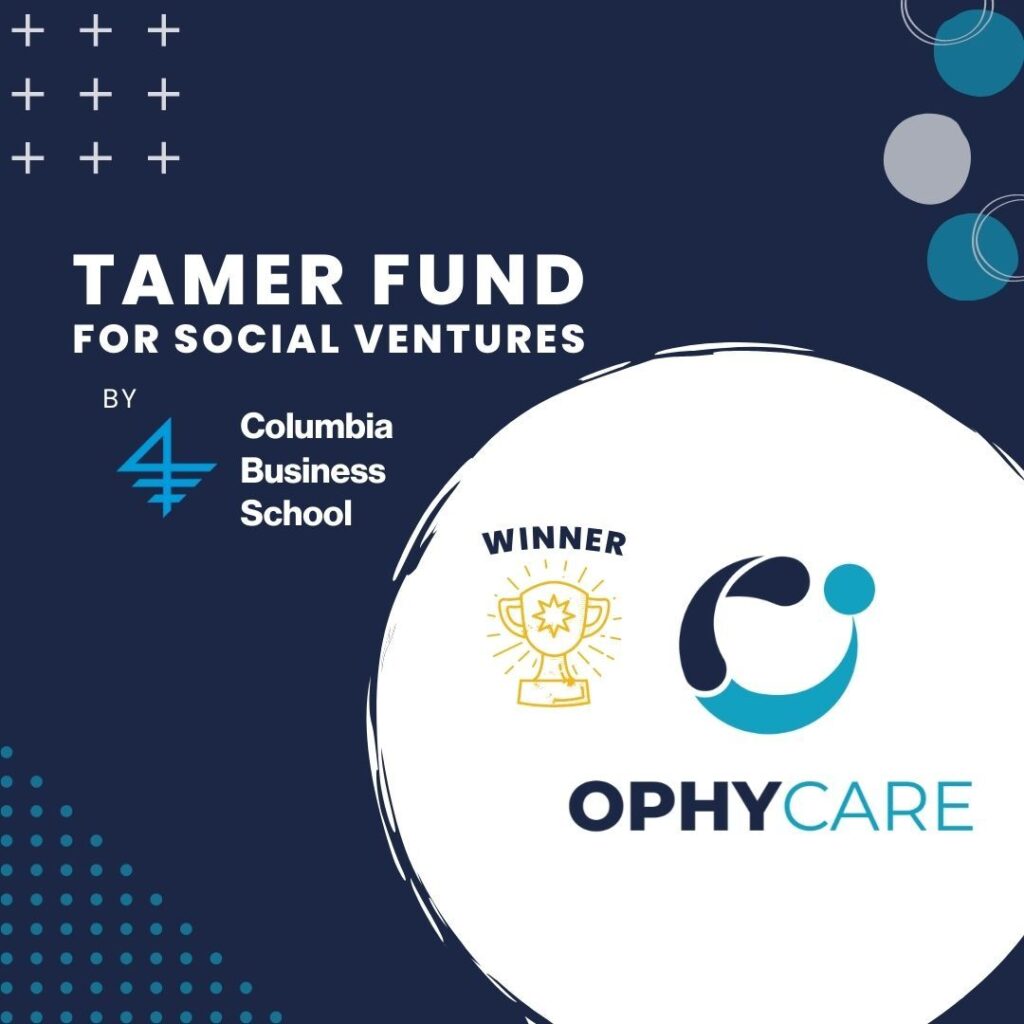 It's our great pleasure to announce that OphyCare has won Tamer Fund for Social Ventures Grant (Fall 2022). We can proudly claim that Ophy Care is among the highly impactful social enterprises. Winning this competition means that Ophy Care will be awarded a $25,000 grant along with access to top-notch advisors from the Social Enterprise world.

Tamer Fund for Social Ventures is a program by Columbia Business School to help startups and entrepreneurs to grow and address socio-environmental issues. Around 120 teams participate in the competition. Only 6 make it to the final round after an 8-week-long diligence process. Just 1-3 teams out of the final 6 secure the winner's spot after pitching in front of the investment board of 10 members.

Some of the previous winners of this competition include Eat Offbeat, Manymoons, and microTERRA.

You can learn more about the program on their official webpage.